Geelong impressive as the game went on last night. Four games today, bits of value here and there.
Melbourne V Port Adelaide
Contrasting 2018 seasons for these two. Melbourne made its first finals appearance in what feels like a generation and the Power underachieved again. The list Port have built over the last few years and the emerging of a crop of young guns, no one can seriously justify why they cannot make finals. Melbourne on the other hand have thrived under Goodwin and we're starting to see the Roo's effect in swing with players maturing nicely. I've had a soft spot for the Dees since following footy, I've probably felt sorry for them in the past – it seems some sort of maturing red wine analogy is applicable here but knowing Melbourne we could be tasting some acetic acid come September.
The Dees weren't huge at the trade table over the summer, but did their best not to lose many, Hogan Vince, Tyson the notables. In reality I don't think Hogan is a massive loss with McDonald blossoming as a forward. Unfortunately we don't get to see the class of Jake Lever for a little while yet. With Wingard, Polec and Pittard all departing the Power through the summer, new recruits Burton, Mayes and Lycett will have a bit of work to to. Personally I don't think their list has improved and unlike the famous Michael Hutchence lyrics, the club final hopes will continue to tear apart…
Melbourne seem to have Port covered all over the ground. For Port's sake and the sake of Holmes' Hackers fantasy powerhouse, Tom Rockliff needs to redeem himself after a quiet 2018. Ollie Wines needs to lead from the front, Lycett needs to make an impact coming off, what I can imagine, would've been some fairly energetic GF celebrations, Jack Watt's probably has 2019 to justify a 2020. With all that in mind, the sheer quality of the Dee spine and running brigade will be too much for the Power.
Melbourne are short, for good reason. Line's around 26.5. There isn't a whole heap of history to suggest venues being an issue for either side, so I think the result will be determined by football quality. Not much value here.
2018 was a year to forget for Adelaide. I won't even go into their capitulation, it's we'll documented and in reality pretty funny. Most thought Hawthorn would slowly decline but we saw Mitchell break the shackles. As a former angry man, the emergence of James Sicily was good to watch. Simply seeing the methods he practiced to get suspended were intriguing enough.
The biggest off season news is the potentially season ending injury for the reigning Brownlow winner. Massive hole to fill for the young Hawks midfielders. Knowing Clarkson's quality he'd have a strategy I'd imagine. Hawks recruited well gaining Wingard and Scully. The Crows relatively unchanged and see Brad Crouch return to strengthen the middle.
The Hawks have been very strong against the Crows in recent years, the Adelaide Oval holding no demons either. Adelaide are very short here. There's been huge hype over the summer which has affected that price. In saying that, if they get any of their 2017 form back they'll be huge contenders. While Mitchell is a loss they've still got some talent from end to end. Line betting is about 19.5. Adelaide @ about $1.35, Hawks in the 3s.
Well if it was a year to forget for Adelaide then it was two years to forget for the Dogs. In this case, however, it's not funny anymore. I think the Dogs will be out to make an early statement. A home game at the newly-branded Marvel stadium with a jersey that looks like it sells with fairy floss at a cheap Moomba stall , the Doggies will need to find that mongrel that got them the flag in 2016. They still have immense talent in their team. The Bont, similarly to Fyfe and Cripps, should have a field day in the middle with the new set up. Liberatore and Wallis have both put contract issues behind them and have both had a full pre-season together – mongrel. Also there's some serious class with Macrae, Suckling and the Goblin (Caleb Daniel). If players like English and Schache can break out this season then it could be a decent year for the doggies.
The Swans on the other hand are a better team on paper. They have the cool heads of McVeigh and Kennedy which they can utilise with the lack of runners on the ground. Mills and Heeney seem destined to perpetually try to outdo each other and I'm sure Longmire is fanning that flame. I also like the idea of Papley seeing more midfield time – a quick, small, arrogant little goblin nugget that knows where the goals are. Write off Franklin at my own risk? I will. With surgery and minimal preseason he will struggle to find his top gear.
The Swans, having made the finals for what seems an eternity, are traditionally slow starters – were they 1-6 a few years back and still made the 8? So with that I'm behind the Dogs @ value $2.40. Line better, it's about 11.5 at the moment. Overs/Unders around 178.5 – neither side are massive scorers, so you might find some value there too.
It's fair to say I read and watch a lot of AFL media. I'm safe in saying there is a very real thing called media hype, it gets in the minds of the public, they bet with their perceptions the media have created and you generally have a lot of unhappy punters. All I have read about Brisbane is how they are on the rise – yes there is probably merit in that, however looking at their list movements there is a lot of neutrals. They come up against the reigning premiers. They lost very few on the road last year and are fielding a red hot/relatively unchanged line up… I probably don't need to elaborate too much more.
Where the Lion's may get a leg up in in the middle. Stef should dominate Vardy and give new recruit Neale first use. From there they have to work out how to penetrate the likes of Hurn, McGovern, Barrass and Jetta.
So here's the kicker… the Eagles are about $1.65 and the line is 8.5… I'll personally be looking at Eagles giving away the start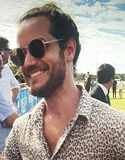 Pete has been involved with horses since his brother introduced him to 'the great game' at the age of 17. Somewhat different to most, he begun life in racing with ownership, and then moved sideways to punting, breeding and finally administration with WAROA. As the only physio student who spent his uni exam weeks primarily punting on the carnivals, his dual-passions soon collided. Using physio gait analysis as his basis, he found his visual memory could recall any horse he saw with good accuracy. This quickly became a self-taught edge for the time poor physio who hated the form guide and loved value. He now describes his occupation as "using two of his five senses; sight and touch". Chicks love it.