Intriguing one to start Round 3. Most clubs and punters are still getting their bearings after the first few rounds and we're hoping this week we'll see more stable results and confidence in our lines of thought.
Were Adelaide impressive or were Sydney just abysmal last week? Probably a bit of both. Either way they returned to the winners list disposing of the Sydney by 26 points away from home. Sloane, Crouch and Atkins all impressed. Geelong thumped the Dees at home. I actually think this is pretty impressive – as bad as Melbourne have looked this year they're only probably a week or two away from putting some 2018 form in place. Luke Dahlhaus seems to be fitting in at the Cats, kicking two and being quite influential. Dangerfield, Kelly, Duncan also good.
Match ups to watch – Laird V Rohan. Gary might be past his prime and will be very exposed if he lets Rory Laird run freely, Geelong don't want him providing run and influencing the game too much. The midfield – two all star midfields go to war. Neither ruckman are dominant with Sam Jacobs out, so we will see a true scrap and the cream will rise to the top. Taylor V Walker and Jenkins V Blicavs – the Geelong defenders are generally very strong and classy, the two Crows big boys know their way around the Adelaide Oval so this will be a good battle.
I like the Cats here. Every time I get up in the Crows grill they burn me and the Cats have been in blistering form the past fortnight. What does scare me is the Crows won on the road again Sydney and this could put a pep in their step. I'm tipping Tom Hawkins to be very influential, Dangerfield will have a bloke in his shadows and the Geelong smalls/midfield rotation will end up hurting the Crows. Geelong 1-39
The Cats seem to be running smoothly so far and I really think they will get over Adelaide to humiliate the team in front of their home crowd for the second time this year. Sam Jacobs is a big out and is being replaced by Reilly O'Brien (Who?). Lachie Henderson will add to the tall timber in the back line and Dangerfield v Sloane will be great fun to watch. If this was later in the year I'd say the crows would get it done but at this early stage in the season, Geelong seem to be running with momentum and their acquisitions of Dalhaus and Rohan are complementing the team nicely. Cats by 10 points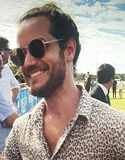 Pete has been involved with horses since his brother introduced him to 'the great game' at the age of 17. Somewhat different to most, he begun life in racing with ownership, and then moved sideways to punting, breeding and finally administration with WAROA. As the only physio student who spent his uni exam weeks primarily punting on the carnivals, his dual-passions soon collided. Using physio gait analysis as his basis, he found his visual memory could recall any horse he saw with good accuracy. This quickly became a self-taught edge for the time poor physio who hated the form guide and loved value. He now describes his occupation as "using two of his five senses; sight and touch". Chicks love it.