Questions have emerged among the racing public this evening on social media in regards to the sales process implemented on Inglis Digital after the three lots for sale from Victoria's most powerful Melbourne Cup winning owners, Hudson Conway (Lloyd Williams), were withdrawn hours before the finish of this weeks auction.
Nick Williams was on the front foot all week on social media pushing the three Team Williams prospects, including an early morning tweet just hours before the withdrawal from the auction.
It would be safe to say that the bids up to the point of withdrawal were underwhelming for the three horses in question, but why exactly were the horses allowed to be withdrawn from an unreserved auction hours before the finish?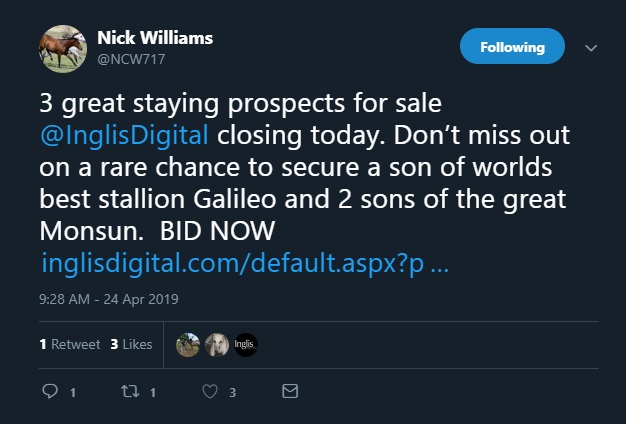 These actions seem to make a mockery of a unreserved sales process that needs to be more open and transparent in the future. The question was asked to the twitter public and the majority agreed what has happened here isn't sweet.

Is it sweet to pull your three horses from the Inglis Digital sale, hours before bids close, without giving reasoning?

— TheProfits (@TheProfitsComAu) April 26, 2019
Both Inglis Digital and Hudcon Conway were emailed for comment / explanation on Friday and we have received no reply to-date.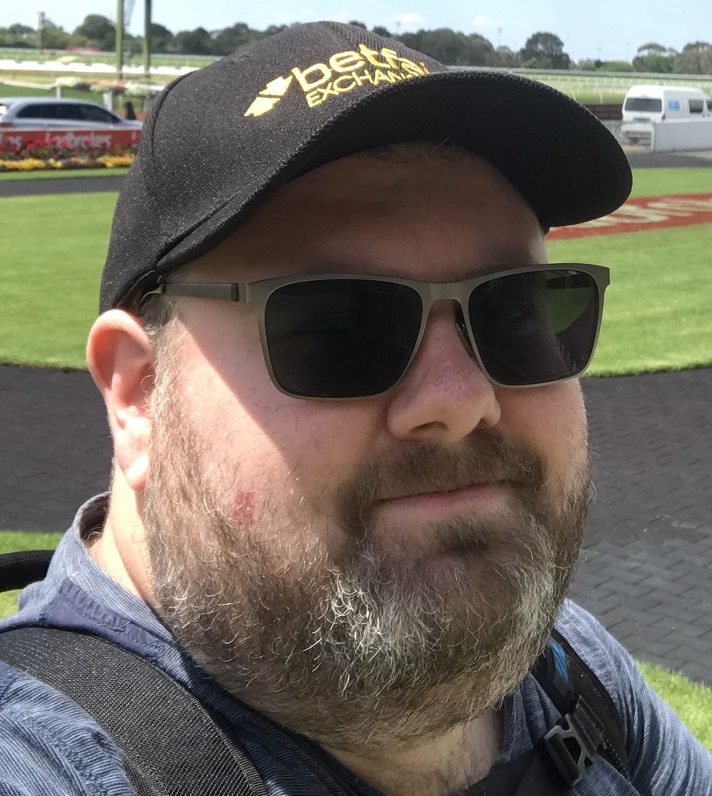 Unlike most in the game, Drew wasn't born with a form guide in his hand or a great love for the game. Drew became interested in horse racing after starting his website, The Profits, in 2012 focusing on NBA and AFL. Entering the twitter landscape, Drew quickly saw the engagement and passion shown by the community for horse racing and started looking deeper into the data before previewing his first race in 2013. What started out as interest in a sport has quickly turned into a love-affair that will last a lifetime.